with the Bin Laden news.
GeekLawyer
Apr 15, 09:45 AM
This is awesome of these employees to do. I love Apple, which must have given its blessing. We all know that Apple normally gags its employees.

I wish Tim Cook could have been in the video. But, of course, I realize why he wasn't. Way too high profile. Someday.
---
with the Bin Laden news.
Still insignificant compared to Windows rogues.

Windows rogue do more to the system.

Hopefully, Chrome, Firefox and Opera users will be safe.
---
osama in laden video.
dethmaShine
May 2, 02:16 PM
Bravo, this is the funniest post ever.

I bet there's a lot of fan bois with soiled underwear.

Could it be true? Their perfect computers now quite vulnerable.

Ya gotta love it...the slap of reality :) :) :)

We were just waiting for you? Where have you been?

On another note, mods its getting hideous to see such comments being allowed on this website.
---
Osama in laden is dead.
GGJstudios
May 4, 10:33 AM
Did you read about this solution on Apple web site? Not everybody reads MacRumors.
If you Google "Mac Defender" you'll run across any number of sites that will tell you the same thing: Don't install it and remove it from your system. You don't need to be a MR forums reader to find that out. After all, the information about the threat didn't originate from this site, and neither did the solution.
---
Pakistan Bin Laden
leekohler
Mar 25, 02:47 PM
Again, I could care less what they say.

Why would you not care? Regardless of what you may think, the reality is that what they say encourages others to act, whether those people are Catholic or otherwise. Because it's a major religion, it gives a lot of people encouragement and an excuse to act.

Let me know when they start to act on what they say.

Again, not some extremist minority, the actual mainstream body of Catholicism.

Again, why do you think the extremist minorities do what they do? Where do you think the encouragement comes from? Gelfin just explained this to you and you completely ignored it.


Of course not, but then again, I've never needed a license to vote. Have you?



You have to register. If you don't register, you don't vote. What's the difference between that and a license? And again, marriage is a right, as has been pointed out clearly in this thread. Yet you continue to ignore that fact. Why?
---
updated 2/27/2007 12:45:25 PM
citizenzen
Apr 22, 09:38 PM
... if the person has an epiphany, and then reflects on what just occurred logically, it could still be called proof.

Proof sufficient for their own self, or for those they can convince of it.

Insufficient for those who require some form of evidence.

This same argument has been going on for thousands of years. No one has been able to provide tangible, testable proof that God exists.

No one.
---
Photographs of Osama in
tigress666
Jun 13, 02:48 PM
So, serious question: Why do people put up with ATT?

I hear all the arguments that go back and forth: they suck, it would have happened to anyone, my service is terrible, my service is great, break exclusivity, keep exclusivity.

I own an iPod, iPad and MBP, but no iPhone. I know a lot of us LOVE our Apple products, but seriously, why don't more people talk to ATT with their dollars? If every ATT hater who owned an iPhone did not buy the next one, would that do the trick? Would that send a better message to Apple than an email to Jobs or a post on MacRumors.com? I know there have been efforts at crashing the data network and such, but wouldn't just NOT purchasing the product and NOT putting up with something you don't like be a bigger statement at the end of the day?

I'm not sure. I'd think we'd have to see a survey of AT&T customers of who is happy vs. who is not. I think you hear a lot from the people who are unhappy, but very little from those that are. Not to mention there are probably a lot of people out there that just don't think it important enough to put voice to their concerns (they either decide it's not worth it and leave or they stay either cause they don't mind the service or the iphone is worth it or simply never experienced anything else so don't realize there is anything to improve <- I might be in this boat but I honestly have never seen a reason to leave AT&T. I've always had good customer service with them, don't have a complaint about the coverage, and the price is right. Only other carrier I have had experience with was when my parents had Sprint which has for at least 10 years biased me against them).

I mean, I wouldn't have gotten the iphone if it wasn't on AT&T (or most likely wouldn't). When I was looking for a phone, while I was slightly open to the idea of changing carriers if I found a phone I really wanted on another one, my preference was to not leave AT&T as I had no reason to leave (besides phones offered).

I'm sure people already vote with their dollars. Either the service is so bad the phone isn't worth it (or AT&T doesn't even offer a phone they like or some one else has exactly what htey want) or they're happy with the service and can find a phone that is satisfactory to them (or like it so much they just grumble a little about phone availability but stay anyways). No one is forced to be on AT&T cause AT&T has the iphone. They are forced to make a decision on whether the iphone is worth it or not.
---
Osama Bin Laden 39 s.
iJohnHenry
Mar 24, 07:35 PM
"Stigmatised"? Is that a best-case description of what the church has done?

No, sodomised might be closer, but we don't talk about that anymore, right?
---
in laden wives.
Everybody deserves love and respect--it seems to me that this project is supportive of this notion. Very cool indeed.

At least someone gets the message. :)
---
Osama in Laden compound
AppliedVisual
Oct 21, 02:06 PM
I've never understood why anyone buys RAM from the more expensive Crucial. Can only be marketing 'cause I have no reason to pay more for RAM from just another supplier of the same thing. :rolleyes:

Crucial makes great stuff (usually). The trick is to not buy direct from Crucial!!! But vendors like newegg and zipzoomfly sell Crucial memory at prices close to all the other "cheap" memory like OCZ, Corsair, Patriot, Kingston -- or all the other makers that make some pretty darn good stuff (usually). Right now, FB-DIMMs are pretty scarce... Most vendors for Mac Pro RAM are shipping the same Samsung modules that Apple is, they are just using different OEM heat spreaders. The price just keeps falling as the Mac Pro and other PC systems use more of this stuff and demand increases. I definitely see an 8-core Mac Pro w/8GB (4x2GB) in my near future. :) I think I'm going to sell one of my G5 Quads though, the resale value on these is really holding strong -- they're going on eBay for just about what I paid for them! May jump on it now or as soon as the 8-core Pro is released because I fear that as soon as Adobe CS3 hits along with a few other universal binary updates people are waiting on, the value of these G5 Quads is going to go in the crapper.
---
Bin Laden and the 2012
NebulaClash
Apr 28, 01:26 PM
Personally, I very VERY much hope Apple do allow the iPad to grow into a fully independent device and break it's lock down link to iTunes.

Unfortunately, seeing as the iTunes link is Apple's money making link, I cannot see them allowing this to happen for a long time, meaning it will never grow to it's full potential as a fully independent device.

Well, in the future I'm talking about involving cloud computing, the link will be there but it will be over the air. But it seems you are talking about not having any link to iTunes. But then what do you want to link it to? The Android app market? Cydia? I mean, you need to have some place to link it to in order to hook into the world of apps (plus backups, etc.) Even our PCs are not standalone by that definition, basically needing a Net connection to get much done.

So what is an independent device to you? Independent of what?
---
osama in laden and george
acearchie
Apr 13, 03:14 AM
The BBC is also funded by money stolen from people as a punishment for owning a television. Let's not base conceptualizations of rational thought on their behavior.

No one forces you to own a TV or a TV licence for that matter?
---
osama in laden and george
slinger1968
Nov 3, 03:14 AM
A significant amount of multimedia related software already will use more than two cores and can be run simultaneously to easily hose an 8-core Mac Pro now.Well a significant amount of 3D and video software currently uses more than 2 cores but that's still a very small segment of the overall computing market. The multi-core market can't be ignored, I'm not saying it should be, but it's still not going to appeal to the masses until the rest, the majority, of the software out there catches up.

Quad core imac's would be pointless right now but maybe they wont be in 6 months if software catches up. It's pretty clear that hardware is ahead software at the moment but it will catch up again. It's gone back and forth for as long as I can remember.
---
in laden and taliban. in
pseudobrit
Sep 26, 12:21 AM
Where's the eight-core Memromn?
---
Now that Bin Laden and the.
Funkymonk
Apr 20, 07:18 PM
I like apple products better, MUCH BETTER. I still don't get how people say android is laggy and constantly crashes. I've used both the galaxy s and the desire hd and I thought they were incredibly smooth and responsive. I like my iphone better though lol.
---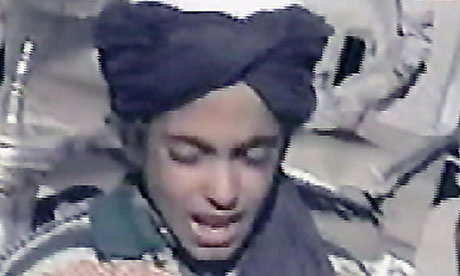 about Osama in Laden and.
i've used windows as long as the OP. Mac OS X is great and there is nothing i can say you wouldn't like about the OS, but i still get stomach aches from the lack of software and hardware options for Mac users. it is a totally different world. there is just so much more developed for Windows. Apple must make it extremely difficult to develop for Mac. i am an audio engineer and i'd be using a different DAW if i could (i have to use Logic) and i wanted more options for my hardware interface, but i'd have picked this one anyways (RME Fireface, i actually picked it because it was compatible with Windows as well). also, i miss all the DIY and homegrown freeware you could get for Windows. DIY Mac developers don't like to make as much useful stuff. so, as a result, i could always get more done with Windows.

Bad:
Less software options
Less device/peripheral options
Dealing with Apple as a company. They want too much money and find tons of ways to get it.
---
osama in laden and obama.
Also, for the record, just because we could do it, doesn't necessarily mean we should. The free market should determine this. IF we're willing to pay more for American fuel, then so be it. If not, we'll continue buying from others... but don't let the government manipulate the markets and destroy common sense capitalism.

The free market is the part where your point goes off track. (edit - I reread what I posted and laughed coffee out of my nose... actually, to be honest, your point went off track before that, but for my purposes, I'm going to just address this one issue). If the free market were free, the decision would be made by the consumer and the consumer's money. Right?

Then, can you explain why there are multi-national oil. gas and coal companies that are responsible for almost 100% of our energy supply? Where is the "choice" for consumers? Where there is choice, we consumers choose by price, and we have shown we are willing to pay a premium for investment in renewable and/or less polluting energy. Where we don't have a choice, you find oil/gas/coal forced on us by big-oil (aka Republican) policies.

Personally, I'd love energy that was renewable, reliable and clean. I don't have the financial resources or education to develop that myself, so I and other consumers turn to our government to do things that benefit our society.

Why on earth do you support the big-oil (Republican) policies that stifle competition in the free market and prevent the development of types of energy that would beat big oil/coal/gas in a competitive free market?

Seems anti-free-market... doesn't it?
---
I wonder if Obama Bin Laden 39
I think the theory is the amount of solar energy falling on a 10sq mile area could be enough to satisfy our domestic energy needs.

That's different than building a solar power plant and actually harvesting that energy, as solar plants are very inefficient.

They were talking talking about a 100 square mile solar plant. Take this PopSci link (http://www.popsci.com/environment/article/2009-06/solar-power) for example. A 20 acre site produces 5 Megawatts. One square mile (640 acres) would provide 160 Megawatts. Ten square miles would provide 16000 Megawatts (16 Gigawatts). The link says the country will need 20 Gigawats by 2050. The worst possible accident in this case does not result in thousands of square miles being permanently (as far as this generation is concerned) contaminated.

In contrast Japan Disaster May Set Back Nuclear Power Industry (http://www.usatoday.com/news/world/2011-03-14-quakenuclear14_ST_N.htm). As far as I know, solar farms don't "melt down" at least not in a way that might effect the entire population of a U.S. state. I understand the nuclear reactors are built to hold in the radiation when things go wrong, but what if they don't and what a mess afterwards.
---
osama in laden poster. in
edifyingGerbil
Apr 27, 03:04 PM
I'm afraid you are.

The Hebrew god is the same god as in polytheistic days, but once he had conquered all his fellow gods, he was left with unrivalled power. The Hebrew religion became monotheistic, and their new old god acquired sole power, but the root of the deity was no more or less than a shared and ancient mythology.

But these arguments don't refer to God as being derived from El, the arguments can only work if "God" is shorthand for "the entity described in the Judaeo-Christian Biblical texts".

The fact he is described on tablets in Ugarit doesn't matter for the purposes of ontological arguments that try to answer does "God" (the Judaeo-Christian God) exist?

This was my point, waaay back, about why I use the Judaeo-Christian God as opposed to god. Someone took umbrage at my use of Judaeo-Christian.
---
lol ... there are some weird things on the US currency ... what is with the floating eye on top of a Pyramid?

Don't open that can of worms. We'll get the trilateral conspiracists all excited.
---
Subtract the individuals affiliated with gangs and the mentally unstable and we're staring at a long list of homosexuals murdered by "mainstream" individuals, many of whom attended church on a regular basis and were in fact catholic. That their religious affiliations are not immediately telegraphed is not evidence of absence, but rather of the fact that 76% of the population self-identifies as Christian.
Aren't we having a thread about religion dying?
Don't forget to subtract the victims who we aren't sure about them being killed because they were homosexual.

So, how many can you prove were Catholic, mentally stable and not in gangs?
People can BELIEVE whatever they want.

The reason why people have a problem with what the Vatican BELIEVES it is because it is so frequently converted into something that PHYSICALLY restricts the rights of other adults.

Stop imposing on people's rights, and you can go ahead and continue believing whatever you do.

Whether or not their beliefs are bigoted are a side issue and only strays from the actual reason people don't like the Vatican.
"so frequently" ORLY? Prove it. To prove that the Catholic Church restricts rights you have to prove that the rights existed before.

PS Marriage is a privilege not a right.
To stretch my own analogy, it also ignores that the men who put on white hoods and terrorized black people were not "mainstream" white people either, but they were nevertheless acting on the attitudes held by "mainstream" white people. They were radical, but saw themselves as the ones with the strength of will to enforce the true will of the "mainstream." It's all very well to believe that the darkies should keep their place, but somebody's got to do the work of keeping them there when they step out of line.

However, I will return to what I touched on before: the Catholic Church (and Christian churches generally in the United States) currently have no need for terrorist thugs. They have great political influence and have convinced a significant plurality (seemingly no longer a majority, I am gratified to point out) that they are entitled to subjugate others bloodlessly and anonymously through the democratic process.

At least this is so until the courts clearly state once and for all that this is incompatible with our law and our society. Incidentally, that's also when the thugs will really come out, and you watch how many of them claim to be doing the Lord's work.
The Klan was basically an organization with the express purpose of keeping Negroes in line, can you prove an equivalent organization in the Catholic Church?
I did not miss the fact that you tried to expand the discussion point. ;)

Unfortunately, none of that is relevant to the original point of the thread. Looking back through the thread, Catholics and Catholicism were/ are the discussion. Not all 'Christians' and the 'mainstream'.

If we constantly expand the topic, none of what was previously said is relevant.

Had a more conservative member of this board attempted to 'stretch' the original point of the thread to included all 'Christians' and the 'mainstream', I would bet my life that ones attempting to 'stretch' the original point of this thread would jump down his or her throat in a second.
You forgot the fact that many "Christians" in the US are fundamentalist nuts
---
If you want to argue about your religion(or lack there of), it's probably better to you use this thread (http://forums.macrumors.com/showthread.php?t=1019714). We've covered a lot of ground there.
This thread is about why there is a higher demographic of Atheists in this particular forum.

someone hasn't posted in that thread for 5 months ... why would people all of a sudden want to revive it ... today we have this one.
---
appleguy123
Apr 23, 12:37 AM
Here's a hypothetical question:

Do you believe in witches? (I assume the answer is no)

Now we don't have a special word for people who don't believe in witches. You probably wouldn't claim that not believing in witches requires belief.

Now the fact that you don't believe in those things doesn't necessarily preclude their existence. You just don't believe in them, because I imagine nothing in your life experiences or in the evidence you have been presented suggests that true witches exist. Would you say that this viewpoint requires belief?

Do you think it's possible that you give religion and god undue weight and consideration because so many others believe in him/her/it and you have a hard time believing that so many people could be so totally wrong?

I give it additional weight because those that believe in God are active in politics in a way that those who believe in witches are not.
We have to be careful to consider these things, lest we have a theocracy on our hands.
---
I'm glad you understand the nuclear is a good solution. You're a bit off base regarding drilling though...

First, the 10+ years argument is pointless. Think about it. If after 9/11 we would have started drilling, started seeking out more domestic energy, we'd be producing a ton more of it today (10 years later) and our prices would be less affected by unrest in the middle east today. We'd be more secure today. We'd have a less hawkish view of war in the midwest today. Something good taking a few years to develop is not a reason to not do it.

Second, the U.S. has HUGE untapped deposits of oil, coal, and especially natural gas. And as the facts prove, it's a VERY viable fuel source.

Third, we do in fact have the resources to provide for our own society. Expand nuclear, expand oil, expand coal, expand natural gas, expand biofuels, keep investing in promising new alternatives (private investment, not government) and we could get to energy independence in probably 10 years or less. The only reason we're not doing it is because of burdensome government regulations and the fact that other countries can produce it cheaply. As prices rise, one of those issues becomes moot... Also, for the record, just because we could do it, doesn't necessarily mean we should. The free market should determine this. IF we're willing to pay more for American fuel, then so be it. If not, we'll continue buying from others... but don't let the government manipulate the markets and destroy common sense capitalism.

First off, the past is the past on this topic. Drilling ten years ago may mean some slight impact on oil prices domestically now, but again, the infrastructure would just be finally settling into place. It's neither here nor there.

Yes this country does have massive amounts of resources...but that doesn't mean they make sense both environmentally and economically (not to mention that we simply could not meet domestic demand with what we have). Much of the natural gas is tough to get to, and we've seen the major issues techniques such as "fracking" lead to.

Our biggest untapped oil is what is called shale oil, and it is extremely energy intensive to make it even remotely usable, so thats a lost cause to begin with.

Also, I find it odd that you'd argue for more oil production here as a means to drive the price down. Oil is sold on the international market, which is what sets the cost for it. Unless you want to artificially exclude it from that market and keep and use it exclusively in the USA our oil production wouldn't effect the international prices as we have far less of it. If you are in favor of keeping and using it exclusively here on the other hand, well thats not much of a free market approach now is it.

Simply put, just because we have something on paper, doesn't mean that it is an economically, environmentally, or logistically viable.
---